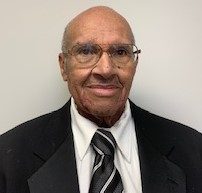 Deacon Lewis John Dawkins, Jr. was ordained in 2002 at Seekwell Baptist Church. Deacon Dawkins began his early childhood education at Seekwell school and graduated from Gallman High School in 1956. He currently resides in Newberry, South Carolina.
Deacon Dawkins was employed briefly with Daniel Construction Company and he was employed in the Pulpwood Industry for seven years with Mr. Willis Clark. In addition, he worked three years for House and Homes in Whitmire, South Carolina, and ended his career by retiring from Carlisle Finishing Plant-A Division of Cone Mills after 32 years of employment.
Deacon Dawkins enjoys African American history, photography, watching baseball, and has a genuine love for nature and all of God's creations.