Announcements for the Week of Oct 6-12, 2019
Seekwell Announcements 2019: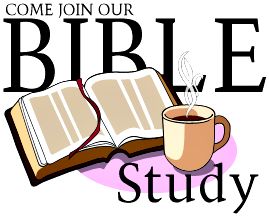 Come join us for Bible Study, Wednesday 6:30 p.m. (Book of Ezra)
Deacon Emeritus program (for Deacon Alvin Clark)…13th -2pm. We will have dinner after the program. (Items needed if you would like to help are: cakes, pies, rolls, sodas, water.)
October is also Breast Cancer aware month, and on the 2nd Sunday, we ask all who can, wear pink on that Sunday (Oct.13th) In honor and memory of all those affected.
Our annual association setting is Oct. 14 thru 17 at Renwick Grove.College students, we will need your verification letters by the end of the setting.
October Fest…26th Stefani Gantt, Chairperson. Free food, fun and games, everyone welcome 11am- 4pm.
Rally Day (assessment is $152 per member) 27th / regular service. Give money to the captain for your birthday month or put in Church envelope and put your birthday month on it. Family and Friends Day is also …27th -2:00 p.m.
Birthday List in foyer, please add your name if it's not already on there.
Couple's Retreat final payment is due this month.
October Birthdays:
Rev. Tonya Sartor…1st, Pauline Shippy…7th Nydia Hill…13th James A. Sanders…15th Geneva Jeter…16th   Wanda Davis…20th Myrtle Strother…21st Berlie Dawkins…24th   Cynthia Jones…26th Ben Basnight…30th   P.J. Davis…31st
 Continue to pray for all our sick and shut- ins and all families' in bereavement
---